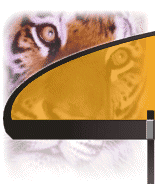 TigerII WAP Tools 1.0.1

TigerII WAP Tools updated. Download new version.

TigerII Tools 1.1.2

supports now PNG graphic format. That was the main but not the only one change, XML and C++ syntax highlighter for MiniPad. New fatures in Image Cutter.

TigerII WAP Tools 1.0

New toolbox is available. This time for WAP website developers.
Mailing list

If you want to be informed of software updates enter your e-mail addres below






© Marcin Łagonda for Vega s.c.
92944


News



21 May 2002

TigerII Tools 1.1.1



Couple of changes in TigerII Tools 1.1.1 package especially in Gallery Wizard which was expanded with some useful options.

Image cutter


Area under mouse cursor can be zoomed,


Image mapper


Corrected drawing on zoomed images,


Gallery wizard


recurse subfolders for ADD FOLDER option,
JPEG image format parameters can be set up,
gallery can be divided into pages,
gallery can be prepared to put on CD-ROM. Autostart option will be included,
all settings can be saved to future edition,
gallery pages templates can be edited,

MinPad


corrected caret position after moving to the end of the line,
corrected caret position after setting it up with mouse, when the screen is scrolled,
corrected reaction on CTRL+LEFT with long lines,






...Previous | All | Next...